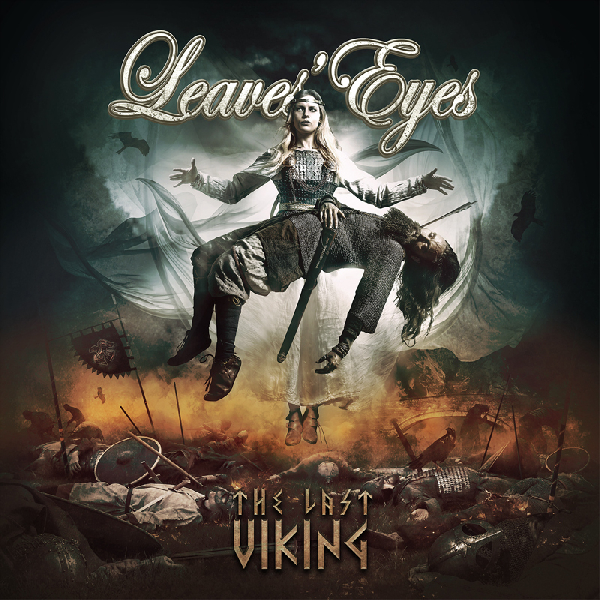 Leaves´Eyes gehen in die nächste Runde: Mit The Last Viking kündigen die Symphonic Metaller eine Platte an, die den Tod des letzten Wikingerkönigs, Norwegens König Harald III., aufgreift. Erscheinen wird das Album am 23. Oktober 2020 in folgenden Varianten:
- 2-CD Digipak (inkl. Instrumental Bonus-CD)
- 2-CD Digipak "Collector's Edition" (inkl. Instrumental Bonus-CD, alternativem Cover Artwork & handsignierter Autogrammkarte)
- Ltd. Gtf. Vinyl (pinewood green, hazy orange - lim. auf 533 je Stk.)
- Ltd. Hardcover Artbook (Exklusives Cover, 30x30cm, 60 Seiten, inkl. Album, "Viking Spirit" DVD Film Dokumentation über die immer beliebter werdende Wikinger-Reenactment-Szene, welcher Fronter Alex und die Band längst angehören, Studio Making-Of, Offizielle Videoclips, Soundtrack Bonus-CD - lim. auf 1066 Stk.)
Tracklist:
01. Death Of A King
02. Chain Of The Golden Horn
03. Dark Love Empress
04. Serpents And Dragons
05. Black Butterfly (feat. Clémentine Delauney)*
06. War Of Kings
07. For Victory
08. Two Kings One Realm
09. Flames In The Sky
10. Serkland*
11. Varangians
12. Night Of The Ravens*
13. The Last Viking
14. Break Into The Sky Of Aeon
*Album Versions
Produced by Alexander Krull at Mastersound Studio
Website:
www.leaveseyes.de
Quelle: AFM Records
Weitere Beiträge zu LEAVES´ EYES:
Kommentare:
Registrierte User können hier Kommentare zu diesem Beitrag abgeben, um anderen Ihre Meinung mitzuteilen.